With Finninno's innovative technology you can speed up and facilitate the production of precast concrete moulds and make your business more profitable.
Our precast concrete mould technology transfer package will provide our engineering knowledge, mould technology and know-how to your steel workshop. With our services and skills you will obtain the capabilities to manufacture high-quality concrete element steel moulds for your customers, easily, affordably and reliably.
The comprehensive technology packages of Finninno offer detailed instructions for elevator shaft molds, battery molds and table moulds. You will get absolutely everything you need for your concrete mould production: construction drawings, manufacturing supervision and consulting during the project. Download now our business package and read more about the Finninno services in our site. If you meet the criteria we have for our technology transfer package customers, do not hesitate to contact us, let's talk and find the best solution for your company's and your customers' needs.
Let us help you to lift your business to a completely new level!
Why the Finninno precast concrete mould technology package is the perfect turnkey solution for your steel workshop?
Benefit from Finninno's 30 years experience in the pre-cast concrete.
Our products are internationally tried and tested no need for you to develop your own mould industry technology.
Instantly have access to all the fabrication drawings you need to start. Future mould drawings from our designers.
Training and support during start of production.
You know your market! Quickly develop sales using our technology produced by you.
Finninno Oy is a Finnish company whose core competence comprises innovative products for more cost-effective production of precast concrete sections, and production consultation for the precast concrete companies.
The roots of Finninno Oy go back to 1994, when we started our operations under the name Specifinn Oy in Kotka, Finland. Solid expertise in the marketing and manufacture of precast concrete sections together with the development of innovations and patented solutions have been our hallmarks to this day.
Get your share of the high quality Finnish engineering know-how!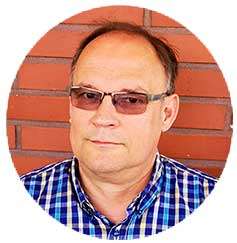 Innovative solutions for increasingly profitable production of moulds, backed up by more than 30 years of experience